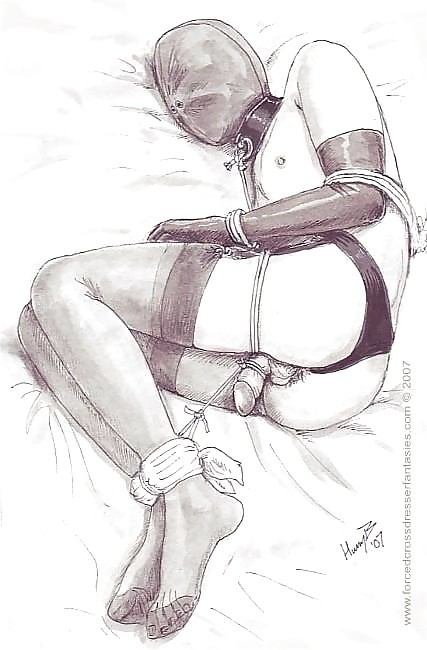 Putting her submissives into rope & chain bondage, metal & leather restreints, or even in "honour bondage", are all delights for Queen Sensoria. She loves going through the motion of playing with her submissive's patience and eagerness, restricting them more and more, loosening a knot, retightening another, in such a manner that they cannot tell in what way they will end up, thus playing with their mind… For Her, bondage is a very good introduction to a session, rendering the submissive progressively helpless to her every desires.
With the help of a blindfold, a ballgag and some piece of furniture prohibiting you to go anywhere, Queen Sensoria can best make use of your whole body, take it in charge and make you surrender… With some more extreme restraints, like a straitjacket, a sleep sack or some mummification, She can make you feel the deep state of sensory deprivation that will put you in subspace.
Queen Sensoria also likes to tie up submissives to use them as pieces of furniture: a table, a stool, anything that strikes her fancy and that She can make good use of, of course. This particular kink of hers, called forniphilia, will be discussed on another page.
If you want to practice the feeling on yourself, here is a great free resource to learn how: https://www.theduchy.com/