Tributes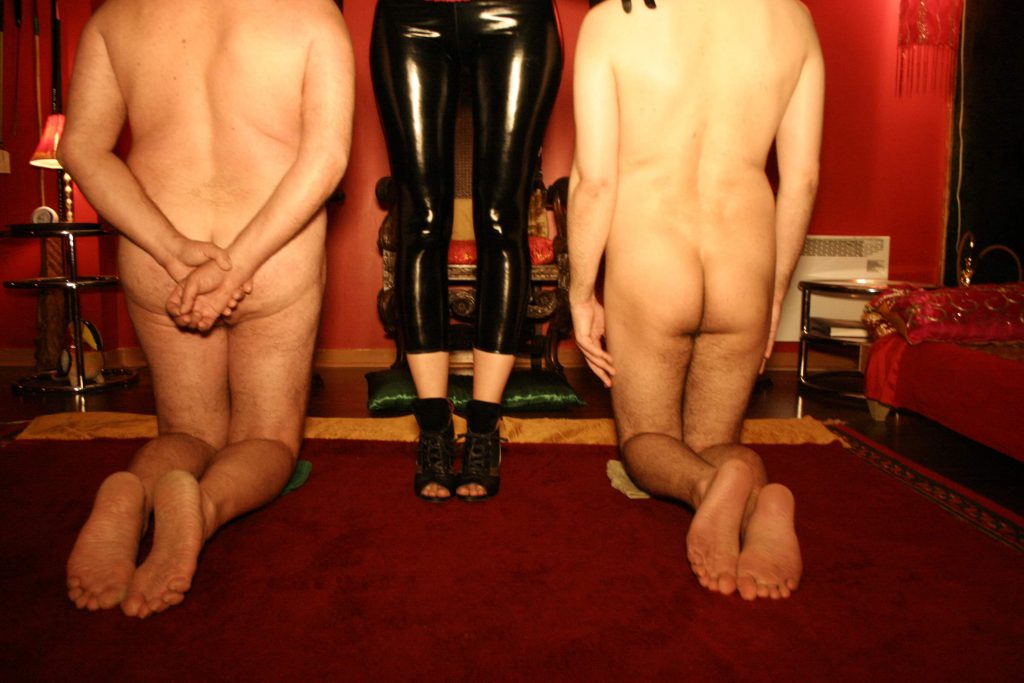 Queen Sens-O-ria loves to receive latex, chocolats, gifts and gift certificates:
If you wish, you can also send also Her money directly through Paypal via sensoria.realm-at-gmail-dot-com.
Rates
Attending and offering sessions at Mistress Shiva's FemDom Private Parties in Montreal, Quebec:
As a servant, you will have the chance to serve Her refreshments and massage and worship Her legs and feet (200$)
As a subject, you will find yourself at the Queen's mercy and suffer Her torturous abuses (200$)
On duo sessions, Queen Sensoria will provide a sadistic experience and Mistress Shiva-Lilith will provide a sensual and sexual BDSM experience (can include strapon, anal or forced bisexuality) (350$)
Write an email to book a date and have the chance to meet Her.
Don't ever come empty-handed, as the tribute of a toy is the most suitable way to get a Queen's attention.

Note that the Queen has no care for time-wasters. Inquiries from fantasy texters/bookers are not discusssed until some $$$ are sent.